King of King's Offers the Perfect Wedding Venue!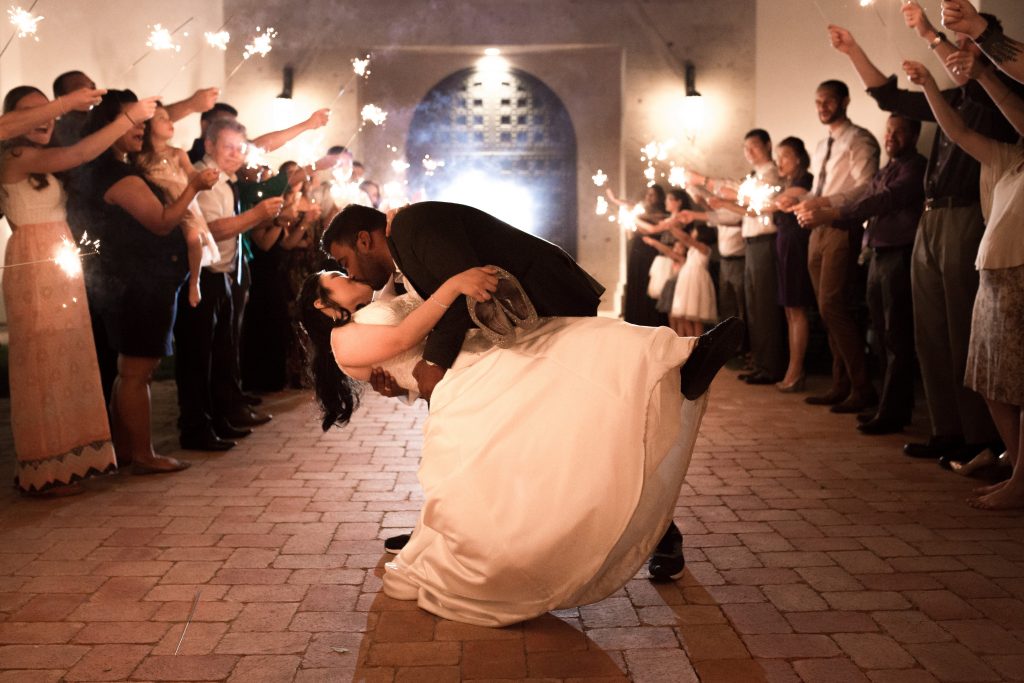 We are currently booking weddings to be held in our brand new church building in Goodyear, Arizona. 
King of Kings Church is a beautiful Spanish Mission style church with 25 foot ceilings and 2 bell towers. The interior showcases wood beams, rich, dark walnut pews, rustic cement floors, and creamy off-white stucco walls. The front alter features a hand-forged iron cross hung on a stone wall.  The creamy walls surround an arched reset that hides an accent of rich Loch Blue. The internal, dramatically arched hallways on the along the north and south side of the worship hall feature 8 colorful stained glass windows.