Join us in welcoming author and speaker Barbara Duguid, who will be speaking from her book Extravagant Grace at the 2015 Annual King of King's Women's Conference.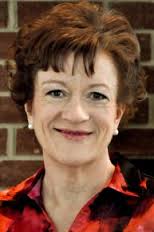 Barbara R. Duguid  is a counselor and ministry assistant at Christ Presbyterian Church (ARP) in Grove City, Pennsylvania, where she crafts the weekly liturgy.  She is a pastor's wife and the mother of six children, and she holds an advanced certificate in biblical counseling from the Christian Counseling and Educational Foundation in Glenside, Pennsylvania. Duguid's book Extravagant Grace, nominated for WORLD's Book of the Year, addresses difficult questions such as:
"What if growing in grace is

more about humility, dependence, and exalting Christ

than it is about defeating sin?"
---
Registration is ONLINE ONLY! Early registration will be accepted from Dec 15-31 at a discounted rate of $35. Registrations received January 1-31 increases to $45. Registration will not be accepted after January 31 or at the door. Please print out your registration confirmation page and bring with you to Friday check-in. 
Friday, February 13 from 6:00pm – 9:00pm
Check-in is from 6-7:00pm at which time light refreshments will be provided. Teaching begins at 7:00pm.
Saturday, February 14 from 8:00am – 3:00pm
Check in is from 8-9:00am and includes coffee bar and continental breakfast. Teaching is from 9:00am-3:00pm, with lunch break from 11:45-1:15pm*.
 *Please note, attendees are responsible for their own lunch and will be excused for an extended lunch break at approximately 11:45. A list of local restaurants will be provided.