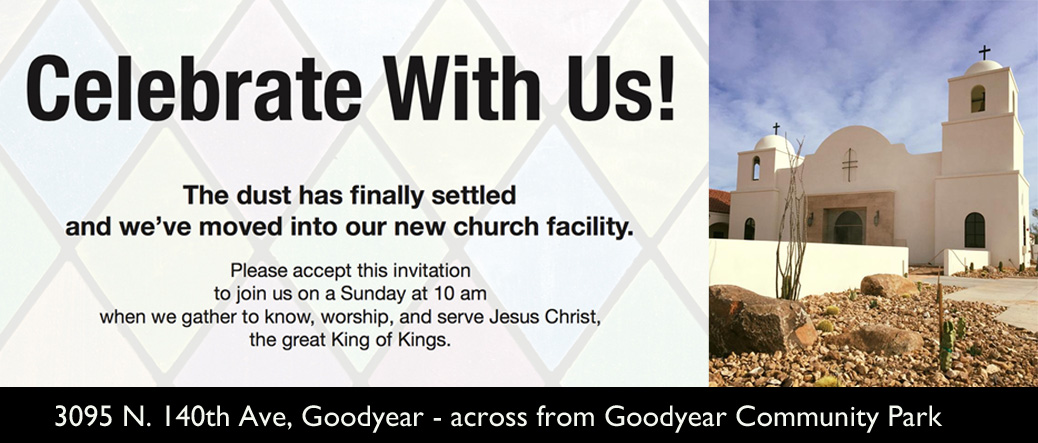 We're happy to announce that our first Sunday in our new home will be Sunday March 20, 2016. Our new address is 3095 N. 140th Ave in Goodyear, located on the NW corner of Litchfield and Avalon (directly across from the Goodyear Community Park).
Elevations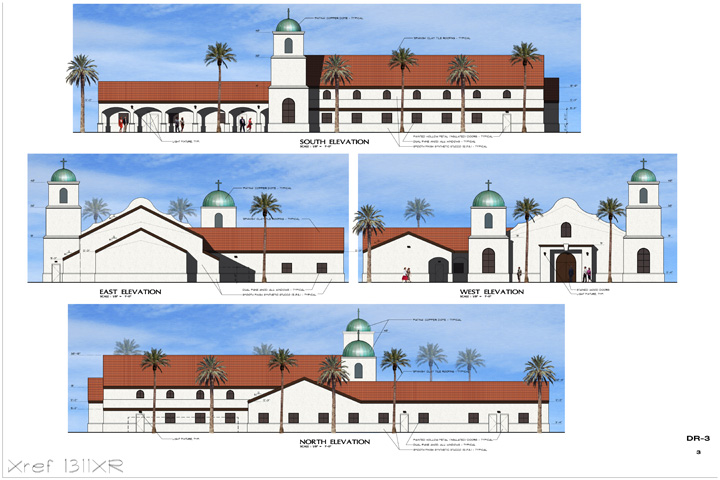 Floor Plan


Site Plan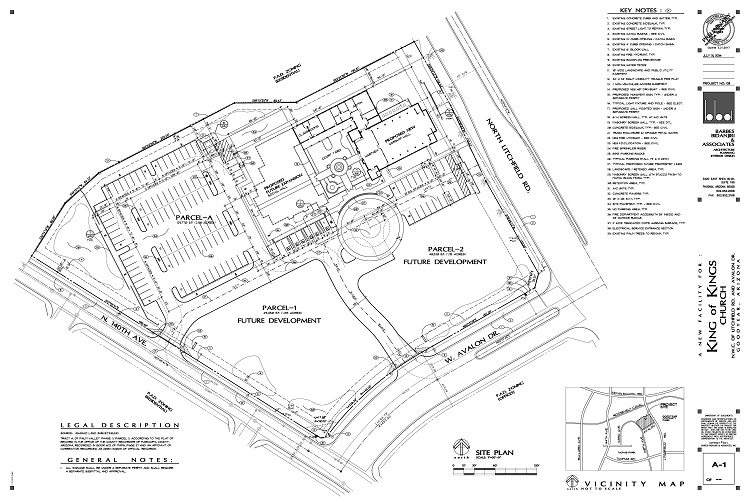 Building Side Sections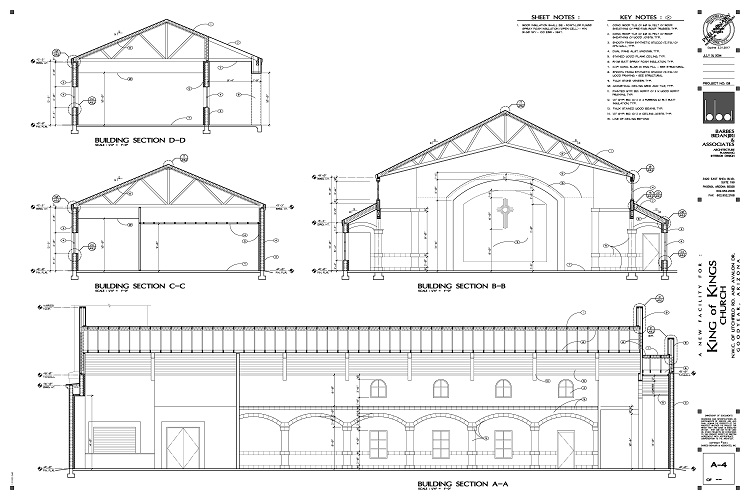 Four reasons why we believe this is the most beautiful piece of land in the world…
The property is central to the SW Valley. 

148,000 of the approximate 300,000 people in the SW Valley live within a 5 Mile radius of the property.  By 2014 it is estimated that almost 200,000 people will live within five miles of the property.
The property is directly across the street from the main Goodyear Park which is home to numerous major events as well as public recreation including a water park, skate facilities, soccer, baseball, and volleyball fields.

The property is visible to the SW Valley. 

35,000 cars drive by the property on an average day.
The property is a corner lot and borders three streets.
Premier signage alerts all to the church's location.

The property is accessible to the SW Valley. 

It is 1.5 Miles from Freeway interchange, I-10 & Litchfield Rd.
It is easily reachable from the entire SW Valley.
7 miles and less than 10 minutes from I-10 & Loop 101.
10.2 miles and less than 13 minutes from Verrado & I-10.

The property will contribute to our ministry of the gospel to the SW Valley. 

Thus far in the life of our church we have struggled to increase awareness of our presence in the SW Valley, and fought the difficulties of very limiting facilities. We believe this ideal location would make an incredible impact on our long-term ability to be successful in the worship and work to which God calls his church.
Fun Facts About the Location
In a five mile radius surrounding the church there are ten golf courses and six Starbucks.
The property is four miles from Luke Air Force Base, the world's largest F-16 Base.
The property is nine miles from the Westgate City Center, home to the 2008 Super Bowl, Arizona Cardinals, and Fiesta Bowl.
The property is ten miles from the White Tanks Regional Park, home to 30,000 acres of mountainous outdoor activities.